Taiji (tai chi), short for Tai ji quan, or T'ai chi ch'üan (pinyin: tàijíquán), is an internal Chinese martial art practiced for both its defense training, its health benefits and meditation. The term taiji refers to a philosophy of the forces of yin and yang, related to the moves. Though originally conceived as a martial art, it is also typically practiced for a variety of other personal reasons: competitive wrestling in the format of pushing hands (tui shou), demonstration competitions and achieving greater longevity. As a result, a multitude of training forms exist, both traditional and modern, which correspond to those aims with differing emphasis. Some training forms of tàijíquán are especially known for being practiced with relatively slow movements. Today, taiji has spread worldwide. Most modern styles of taiji trace their development to at least one of the five traditional schools: Chen, Yang, Wu (Hao), Wu and Sun. All of the former, in turn, trace their historical origins to Chen Village.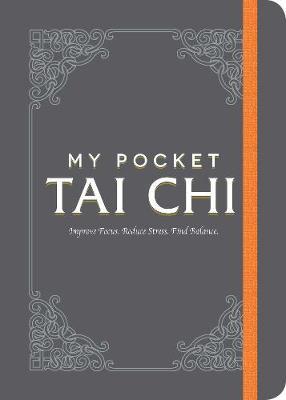 By: Adams Media
Price: $19.95
Publisher: USA, Adams Media: 2018
Seller ID: 9781507207246
ISBN: 1507207247
Binding: Soft cover
Condition: New
---
This essential take-anywhere guide explains the numerous mindfulness benefits of tai chi and shows how to use this ancient martial art to reduce stress and improve overall wellness. Often called "moving mediation," tai chi is an ancient practice with numerous health benefits our modern, over-stressed society needs. Not only is tai chi a proven stress reliever, it's also been shown to increase balance, flexibility, and strength, and improve muscle tone, sleep, mood, and overall sense of well-being. This book teaches readers the essential principles and techniques of tai chi while showing ...
View More...